For those of you in the bay area, some fellow co-workers are having an art show from work they've created 'AFTER' working hours. If your around you should check it out...here's the flyer and info.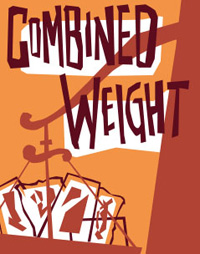 San Francisco's Canvas Gallery will host Combined Weight, a collection of work by artists from Pixar Animation Studios, "produced in their spare time to show the world through their eyes". Artists include Daniel Arriaga, Enrico Casarosa, Janet Lucroy, Jennifer Chang, Liz Holmes, Lori Klocek, Mark Holmes, Nate Stanton, Noah Klocek, Paul Topolos, Rich Quade, Robert Kondo, Robin Cooper, Ronnie Del Carmen, Simon Dunsdon, Steve Pilcher, and Steve Purcell.

LOCATION/TIME:
Opening reception: Thursday April 27th, from 7pm – 12am.
The exhibition runs from April 27 throuh May 22nd
The Canvas Gallery, 1200 9th Ave. at Lincoln, San Francisco.


.